Beginner Kids Martial Arts Classes Enrolling In May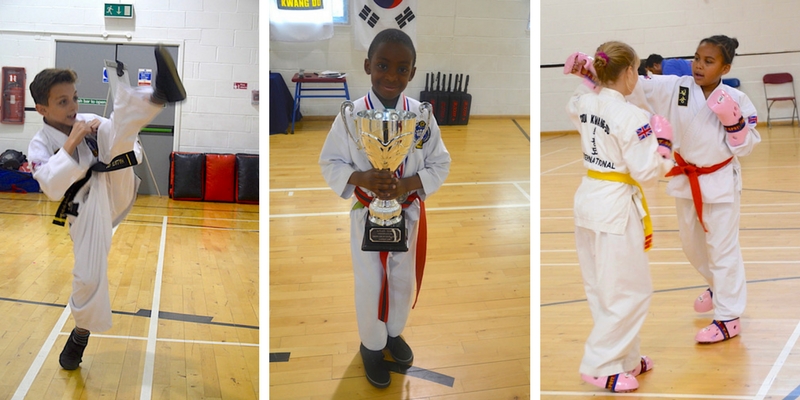 Kid's Martial Arts classes at Wembley Choi Kwang Do focus on physical, mental, and spiritual strength. Because of this, Kid's Martial Arts is more than just fun activity children enjoy - it is also a solution. A solution to:
Behavior issues based around disrespect
Problems focusing (particularly when associated with ADD/ADHD)
Anti-social behavior
Bullying
Poor Academic Performance
And more
By designing a class structure that provides balanced attention to physical and emotional development your child comes out of every Kid's Martial Arts class one step closer to reaching their full potential! Our experienced, professional instructors are dedicated to giving each child the individual attention necessary to accomplish his/her goals!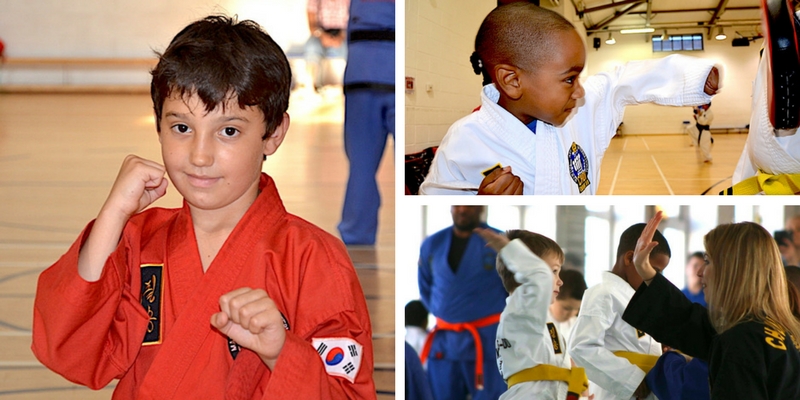 Our Kids's Martial Arts Programme Consists of Five Core Elements:
1. Establishing confidence, comfort and respect for all - Our instructors establish a connection with every student. By building rapport with our students we tend to see them come out of their shells and quickly grow comfortable and confident in class. This level of comfort yields mutual respect, high interest in activities, and better participation.
2. Accessing inner peace and focus - Every Children's Martial Arts class begins with what we call "silent sitting." This is a form of meditation and mindfulness. Sitting silently increases our ability to learn because it heightens our sense of awareness as we become conscious of our body: our posture, our breathing, and our thoughts.
3. Training for physical strength and skill - Training for physical strength and skill includes warming up with kinetic movements that help prevent injury to the nervous, skeletal, and muscular systems. Skills training allows students to focus on perfecting their form and controlling their movements.
4. Develop Character and self discipline - Our Mental Martial Arts programme focuses on mental strength; this includes building characteristics like respect, discipline, humility, honesty, perseverance, and self-control. This aspect of our Kid's Martial Arts programme teaches students conflict education techniques on how to stop a fight before it begins. Character building is a facet of martial arts training that is transferrable to your child's every day life.
5. Build power and channel your energy - Children develop their strength, power, and speed in target training. Skills and techniques from drills training are applied onto focus mitts, shields, and bags.
Sign Your child Up For Kid's Martial Arts Today
Our Kid's Martial Arts Programme is available at our Wembley and Chells Choi Kwang Do locations. If you are interested in registering your child for classes, simply fill out the short form on the side of this page.
Our Kids Martial Arts Classes Are Located In
Wembley, Middlesex
Stevenage