Get Quality Martial Arts Training in Wembley, No Matter Where Life Takes You
Is your family Bored/Anxious/Driving You Crazy at home? Do YOU need a workout that will take away stress and improve your health?

If so, NOW is time to get this free virtual Choi Kwang Do class.
If you are running out of things to do and need something new to keep you and your family physically active and focused, then the team at Wembley Choi Kwang Do is here to help with our virtual online Choi Kwang Do Classes for all ages and experience levels!

We have taken our tried and tested teaching method and moved it online, so that your whole family can get these benefits delivered straight to them in the comfort of your own home.

Wembley CKD has been teaching classes to children, teens and adults in Wembley and the surrounding area from since 1994!
Our online classes will help:

Reduce stress and increase relaxation
Alleviate anxiety
Improve self-confidence
Sharpen the memory
Keep your child physically and mentally fit.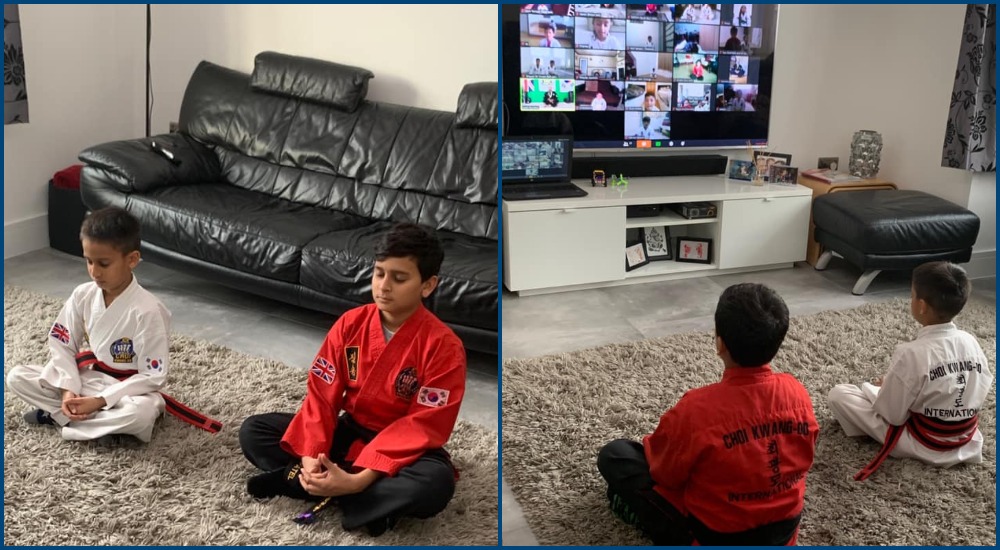 Parents have found our classes to be the best part of their child's day. It resets their child's mental well being. It's good for their emotional health PLUS they are so excited when they see their Choi Kwang Do Instructor on TV - you'll actually be surprised how well they will participate. Even children that have not initially not wanted to try online classes - love them! Were here to help your entire family get active and beat stir fever!
We also teach children and teens:

How to become better listeners
Enhance their focus
Defend themselves
Improve their balance and coordination
Get Your FREE Lesson Now!
Fill our your name and phone number in the contact form and a member of our team will get back to you! We are proud to train ALL ages and experience levels. Martial Arts training for the whole family is just a click away.